STRATEGIC ANALYSIS – In order to comprehensively approach the North Korea problem, a glimpse into the past is needed. The Cold War that stretched from the immediate post-World War II period to the fall of the Soviet Union and the Berlin Wall holds the origin and the inception of the North Korean problem. In contemporary times, the regime from Pyongyang through its pursuit of nuclear armament has become an international threat and a troubling issue for the Asia-Pacific security complex.  Moreover that the conventional capabilities of the North Korean Armed Forces are able to target and inflict devastating damage to South Korea and Japan – the major US allies in Asia and one of the leading nations in terms of economy and technology.  Yet the web dynamic goes further to China and Russia, the main backers of the Kim dynasty in the Korean peninsula, who have traditionally opposed though sanctions on the Communist state and are openly sustaining the country's economy by a trade relation exclusively bounded into a geopolitical idea. And that's precisely why the North Korean issue has remained unresolved, due to its geopolitical weight, deeply rooted in the second half of the 20th Century.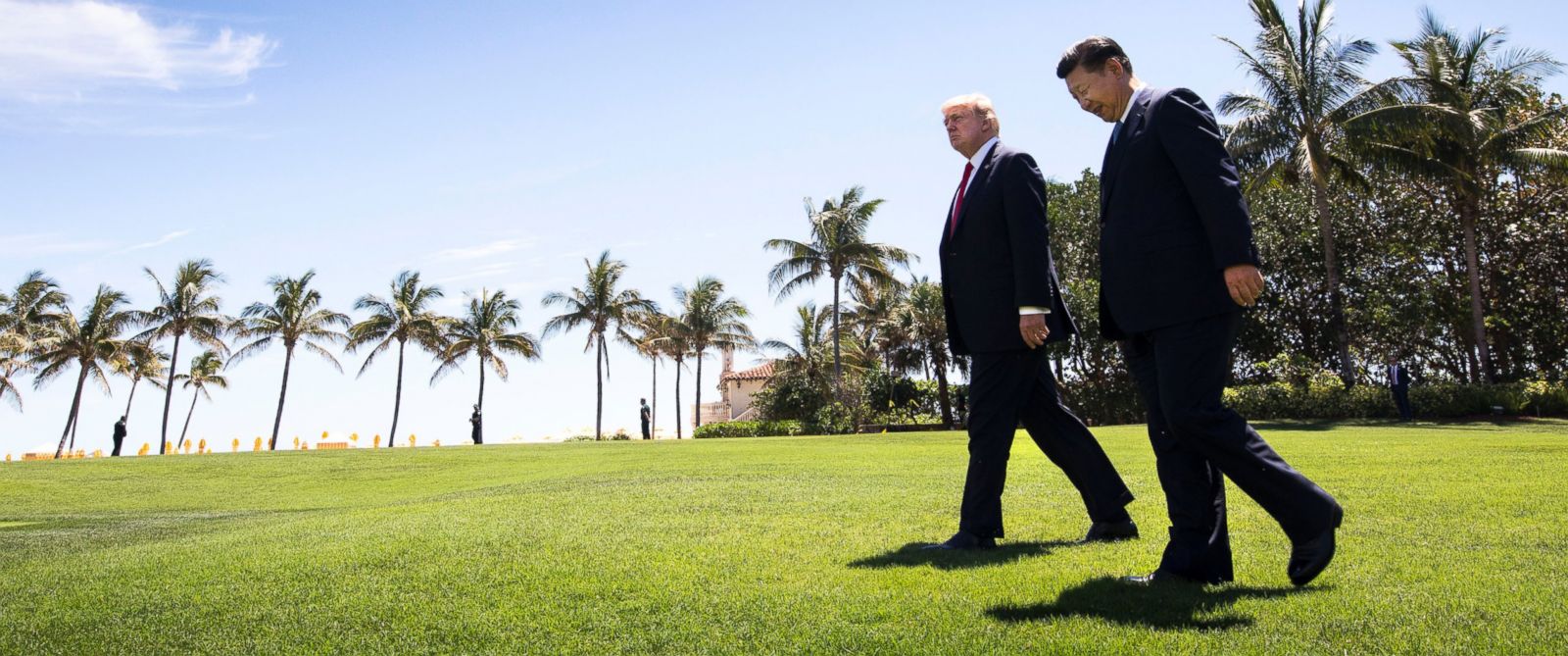 The Korean issue: origins and historical context
Following the Japanese surrender at the end of World War II in 1945, Korea was divided into two zones along the 38th parallel by the United States and the Soviet Union, with the north occupied by the Soviets and the south by the Americans. Moscow's interest in extending its influence in the Asia-Pacific is well know, and as Nazi Germany fell in Europe, Stalin quickly shifted his attention on Imperial Japan, as promised even from the 1943 Tehran conference. There has been even a wide debate through academics of whether the Hiroshima and Nagasaki blast were also keen as leverage against Soviet interests towards Japan and the Pacific region, urging the American need to quickly crumble the government in Tokyo and initiate an US-oriented political regime. In August 1945 the Soviet Union engaged in a short but steadfast offensive against the Japanese, occupying Manchuria and carving a way towards the Korean peninsula. The northern half received after the surrender of Japan was an unexpected geopolitical win that has shifted the post-WW2 order in Asia-Pacific until this day.
However, it wasn't the USSR who continued to back the state establish north of the 38th parallel, Democratic People's Republic of Korean (DPRK) or North Korea, but China; another major Communist state that was aspiring towards regional hegemony, which would later bring the two "red states" competing against each other (Sino-Soviet Split). The geopolitical emergence of China began with the victory of the Communist guerillas led by Mao Zedong in 1949 taking over Beijing, and then continued to be amplified by the strategic mistake of Joseph Stalin. The Soviet dictator had a saying: "one's power is as long as its army can go", yet when the Korean War was about to being, and Kim Il-Sung requested permission to invade the South, Stalin initially refused. Swiftly was China grated the opportunity to act. Mao Zedong approved Kim Il-Sung's aspiration and additionally promised to send troops to support his campaign. Later on, Stalin changed his position as well, realizing China's gamble. Yet Stalin's engagement in Korea was limited, by having only non-combatant military advisors on the ground, especially because he wanted to avoid confrontation with the United States, and therefore lost influence and power over the regime in Pyongyang. China on the other hand continued to capitalize on this weakness, or rather, strategic boundary that limited the USSR, sending thousands of ground troops in a combatant role to support the DPRK army in any way needed.
The invasion initiated by North Korea led to the Korean War (1950–1953). After three years of fighting to repeal and defeat the DPRK invasion, the Korean Armistice Agreement was signed on July 27, 1953. In effect, there was only a ceasefire that followed, and no peace treaty; the hostilities continued at a lower intensity. Theoretically speaking the two countries are still in a state of war. Yet, China saw the potential in building a stead-rock regime in Pyongyang which would issue threats that Beijing couldn't, which could directly threaten US interests as China wanted to publicly avoid. The Chinese have also developed a strong leverage over the North Korea government, involving trade, energy and technology. The isolated DPKR relies on Chinese imports to maintain its economy, on Chinese technology to keep its military capacity up –and-running and on Beijing to maintain a diplomatic shield over the Kim dynasty, outside as well as inside – against tempted generals to take power. Over the years and following China's global engagement and strong trade relationship with the US, Beijing's doctrine over North Korea remained the same, yet a rather unexpected situation occurred. Following Kim Il-Sun's death in late 2011, his son, until then kept hidden from international eyes, has emerged to power.
Kim Jong-Un has boosted the government's pursuit for nuclear weapons and has intensified its aggressiveness towards US strategic interests. The Nuclear bomb is perceived by the regime in Pyongyang as being an existential element of retaining the country's sovereignty, capitalizing on the MAD theory (mutual assured destruction) that deterred the aggression of one nuclear nation over another throughout the Cold War. DPKR (North Korea) has managed to develop fully functional nuclear weapons, but it has starved its whole population in the process. However, the defensive capacity is strongly disputed given the frequent provocations against South Korea, Japan and the United States. Subsequently, the development and testing of long-range ballistic missiles makes the nuclear program as offensive as possible. The Taepeodong-2 and KN-08 (Rodong C) are capable of delivering a 1,000 kg neutron bomb as far as America's western coast, posing a direct vital threat towards the homeland, in Hawaii or Pearl Harbor. Hwasong 5 and 6, tested and fully-functional are already capable of hitting targets in Japan and South Korea, where taking aside the civilian factor, are also US strategic bases.

As we can conclude, the North Korean problem has been growing harder to address, both because of the US strategic patience and due to China's loss of grip over Kim Jung-Un. Both US President Donald J. Trump and Chinese President Xi Jinping have agreed on this issue, and Kim Jung-Un has credible concerns in regards to it.
The Communist anomaly
The North Korean dictatorship is not only a Communist hellhole and a totalitarian state, but also the only country that did not completely de-Stalinize. They did not catch the cvasi-reform period that occurred in the Iron Curtain during the 50's and 60's, being quickly taken under China's grip who had no interest in reforming, thereby weakening, a servile and obedient dynasty.
According to the CIA Factbook, DPRK' has one of the world's most centrally directed and least open economies, facing chronic problems. Industrial capital stock is nearly beyond repair, the agricultural sector is weak, due to collective farming practices, poor soil quality and lack of needed technology or fuel. Large-scale military spending draws off resources needed for investment and civilian consumption.
The mid 1990s were marked by severe famine and widespread starvation. Significant food aid was provided by the international community through 2009. Since that time, food assistance has declined significantly. In the last few years, domestic corn and rice production has been somewhat better, although domestic production does not fully satisfy demand. A large portion of the population continues to suffer from prolonged malnutrition and poor living conditions. In addition, few sustainable solutions have been undertaken, the country remaining fully underdeveloped, with a total political control over its affairs and isolated from transnational projects that would include the DPKR in an economical zone. In addition, the almost inexistent trade relation is overwhelmingly depended on China; up to 75% of exports goes to China, while the country imports come 76% from China and 5,5% from Congo.
The 25 million population, weakened and in deep poverty are subjected to an ideological and political repression that goes beyond the traditional personality cults found elsewhere on the globe, transcending to an almost messianic embodiment of defunct Kim Il-Sung, whom remains the Eternal Leader of the country. Given the monopolization of state power, even in a Communist state, Beijing has swiftly realized that Kim Jung-Un no longer fits its interest and also no longer abides by them. The government in Pyongyang has also developed awareness on the potential effects of its rogue behavior in regards to nuclear and ballistic developments. Consequently, Jung-Un began preparing for the worst from his enemies and "ex-friends". He has initiated a purge within his family, party and armed forces, that began with 2012 and escalated in 2016 after he even restructured the party's leadership positions. His uncle, brothers, sisters and officers were executed in a disclosed manner to send a message to both external threats but also internal silent opponents. In this way, he gradually but firmly declared war those who intend to depose him from this "rightfully" and hereditary throne. Both Washington and Beijing realized the scope of Kim's paranoia and aggressive contingency actions, therefore plans were put in motion.  
The silent regime change plan
A hypothetical American-Chinese agreement foreseeing a regime change would need to satisfy the following needs:
renounce the nuclear program and abandon pursuit for long-range intercontinental ballistic weapons;

Liberalize the country, but

Maintain Chinese influence in northern Korea in balance with the security concerns of US and its allies.
However, China was always skeptical, fearing to not make a bad deal, giving up a disobedient, yet anti-American regime in Pyongyang, for a liberalized, but possibly leaning-American one. Therefore, Beijing inclined for a half-measure: continue the dynasty but bring a different Kim in charge. That's precisely why Kim has launched a purge over his relatives, to prevent such an action, being well aware that his relatives, as long as they're alive will pose a perpetual threatening competition. Beijing was quick to punish the regime, and has already began imposing "masked" economic sanctions that are highly representative by yesterday's episode, when the coal transports traditionally imported by China, where refused and turned back to North Korean.
China's favorite candidate for the throne in Pyongyang was Kim Jong Nam, the incumbent's half-brother that lived overseas. As a consequence, he was publicly assassinated on February 13th 2017 by two DPRK Intelligence operatives at Kim's order in Kuala Lumpur Airport, Malaysia. Lawmakers and intelligence officials from South Korea also acknowledge this fact. The kill-op has left Beijing without its top candidate for a regime change, an action that Kim hoped to continuously secure his place, which almost did. But the death of Kim Jong Nam also benefited the United States. Washington would prefer to completely terminate the dynasty, launch a de-Kimification process and install a general, supported by the DPKR Armed Forces to lead the liberalization of North Korea. From there on, Chinese ambitions could be curved and US interests inserted.

External-made regime changes have occurred in the past, but never in regards to a nuclear state, therefore, be advised, we are now on hypothetical territory. Such an undertaking would involve military pressure, sterile or active, political opportunity within the state and a strong international will go to all the way in forcing a nuclear nation into submission.
Military options: everything on the table
After 8 years of Obama's strategic patience, which is a sedative for "doing nothing" we came to realize that the Kim dynasty will not give up their nukes on their own, and that throughout this time, DPRK's offensive capacity has become much greater. The United States has tried diplomacy and then coercion; the very limited non-military options have gradually proven their sterility. It has now hit a critical level. North Korea has a stockpile of strategic nuclear weapons and the means to transport them to their target; imminently , now in testing, the ICBM's will also be able to hit the US coast. Furthermore, an additional fear is that of a "nuclear domino". That the day DPRK has the capability to hit the US with their own ICBM, Iran will also have it for the right price. It will sharply and dramatically curb and degrade the United States, exposing it further to threats and facilitating a nuclear multi-polar world – a type of international order proven throughout history as being the most unstable and war-leaning. In that moment, the end of the American century will commence. The threat of North Korea cannot be postponed again.

The regular US military drills in cooperation with South Korea and Japan, as well as the permanent military installations on the territory of the mentioned states, do provide the Pentagon with actionable resources to commence any political decision to be translated into military effort. Furthermore that the pivot in Asia-Pacific began late by the Obama administration does provide for an increased US presence in the region. The strong-act put up by Donald J. Trump during Xi Jinping's visit at Mar-a-Lago, bombing the Syrian regime while casually enjoying a desert, spoke volumes to Chinese, Russians and North Koreans. It suggested that the current US President will not act publicly in regards to America's strategic intentions, and will hold a high degree of unpredictability in regards to foreign and defense policy. This alarmed President Xi, forecasting that the US might even act alone, if he's not on board, which could have devastating consequences for Chinese influence in the Korean peninsula. In the end, this has facilitated a common position from the two countries on the North Korean issue, and the above-mentioned regime change deal in principal.
The USS Carl Vinson aircraft carrier is already in Korean waters, hosting dozens of airplanes including F-22's and F-18's. Strategic bombers, including stealth planes, are stationed in the Guam airbase, staged just 3,400 km from North Korea – a distance that can be easily traversed by the B-2. Capable to travel up to 19,000 km with just one air refuel, and costumed to bomb from a tall-altitude such as 15 km, the B-2 Stealth bomber is America's favorite nuke-to-go plane. It can virtually enter denied airspace and successfully neutralize an enemy's strategic assets, such as ballistic missile silos that would conceal the enemy's offensive strength, nuke and ballistic missiles. The MOAB ("Mother of All Bombs", firstly used in combat just yesterday against the "islamic state" insurgents in Narnarghal province, Afghanistan, is the biggest non-nuclear ordnance that the Pentagon has at its disposal. This strike destroyed an underground tunnel infrastructure was also fired in retaliation for the killing of a Green Berate. In addition, the MOAB is also the preferred weapon to destroy bunkers and underground silos; the same that an enemy would also use to store ballistic assets. Surely that the strike speaks volumes in Pyongyang; it echoes as a war-cry surely perceived overseas.  The WC-135, also called the "Nuclear Sniffer" has been detached in Okinawa airbase since April 13th. This is a special-purpose aircraft capable of collecting samples from the atmosphere with the purpose of detecting and identifying nuclear explosions. Dozens of fixed wing F-18's also stand on guard in America's largest military installation throughout Asia-Pacific, the Kadena Airbase in Okinawa, Japan. They are ready to swiftly react and generate air combat in case one of its assets monitoring North Korea will be attacked.

[We have the footage from the MOAB strike in Afghanistan]
In the case of a hypothetical yet possible military option from the US against the Kim regime, preemptive action is vital for the safety of America's allies. If not, nukes can fly all over the region, targeting Tokyo, Seoul or US ships. However, the Pentagon has placed a THAAD in South Korea, a United States Army anti-ballistic missile system which is designed to shoot down short, medium, and intermediate range ballistic missiles in their terminal phase using a hit-to-kill approach. It is a state-of-the art piece of military hardware, which should protect allied airspace without many concerns as the DPRK does not hold the capacity to launch a saturation strike, firmly because their nuke stockpile as their ballistic transporters are in a limited number, most of them with questionable functionality.
The US should have the first strike initiative, bombing the nuclear silos using strategic stealth bombers, crippling their capacity to threaten allied nations. This would destroy Kim's nuclear leverage and supposedly alter his decision-making. In effect, negotiations should be expected from China's behalf, trying to convince Kim to either abide or leave. Yet, the decades long indoctrination and properness for war makes the conflict hypothesis moderately-likely. US operations should continue.
Cruise missiles, the fan-favorite Tomahawk, should be the first and foremost assets used before any conventional air campaign would be launched, purposely to avoid putting US pilots and assets in harm's way by operating in an armed hostile airspace. Tomahawks should level the anti-air defense system, notably the coastal infrastructure which would provide a great operational flexibility for starters. Successively, the cruise strikes should dig deeper and deeper in DPRK territory to eradicate the rest of anti-air weapons, so that US jets can swiftly take flight and impose a no-fly zone, which would again degrade any offensive capacity from the DPRK. Any North Korean aircraft taking off or in-flight will be grounded, with the possibility to conduct strike missions on major airfields for preemptive reasons.   
However, such an undertaking could take days, if not weeks, a time in which China's supposed leverage, which would involve ground troops, should pressure Kim by moving towards the border bringing him at the negotiations table – yet, that is NOT the only way of going around.
Ideally for the US would be that following the B-2 preemptive strike, or the cruise & air campaign, elements within the military leadership would realize the consequences of this action and the imminent annihilation of the North Korean state if Kim is no stopped would step-in and topple the government. Realistically, this could have several following scenarios, stretching form a successfully coupe d'état, to a civil war fought between loyalists and revolutionaries, that could manifest as a conventional confrontation or an insurgency turned into a proxy war. In this case, the Chinese alignment could alter, forcing it to support the loyalists and not the revolutionaries which would clearly be mainly US backed. Keeping the unity of the state and political structure is pivotally important for achieving a stable post-conflict resolution both for US interests and regional security.
Given the racially homogeneously and confessional uniformed nature of the population, the socio-cultural factor would not play a major part in the post-conflict resolution, as it would be the case of a Middle Eastern country. However it is imperative to have as little as power vacuum in country as possible – this is a dangerous uncertainty in any regime change case. Traditionally in communist dictatorships and not only, the armed forces play a major role in the post-liberation phase. Subsequently, it is imperative to have a ready replacement to assume office while retaining as much of the political establishment and military loyalty with it.
The boiling point: The "Day of the Sun" or "Diua de la Muertes"?
Saturday April 15th is the biggest celebration in DPRK, the "Day of the Sun" or Kim Il-Sung's birthday. A grand military parade traditionally takes place in Pyongyang, which this time can be camouflaged march to war; consequently, a show of strength is also being featured by launching ballistic tests. In contrast to previous celebration, this year an unwelcomed guest resides in the Korean water, which is the US strike group composed by the USS Carl Vinson and several Tomahwak "open carrying" destroyers. The US administration has threatened to bring down any ballistic missile fired, suggesting a firm "red line". The problem with the "red line", as envisioned by retired-General Stanley McChrystal is that if you're not prepared to enforce it, you lose credibility both from your enemies and your friends. The Trump administration is surrounded by strategic geniuses as NS Advisor MacMaster and Secretary of Defense, James Mattis, we should not expect empty threats. Will the DPKR call the bluff an issue a ballistic test?
In addition, the "38 North" intelligence analysis center has published a report widely presented by news outlets, as showing heavy military activity at the Punggye-ri nuclear testing center. This facility was built with an underground storage capable of withstanding nuclear blast. This suggests that the DPKR is locked and loaded to launch a nuclear test; enough to defy the international pressure and afferent military threats, but also sufficient to show strength on a symbolic date and tense context. If US and China fail to respond to a nuclear test, then the carefully build-up power in this episode will slowly deconstruct and fade. However, there is no precedent for nuke testing on the "Day of the Sun", which should serve as an secondary input, yet it is recommended to watch out for the mushroom cloud; even if conducted underground, a nuclear test will still cross the "red line".

However, Vice-President Mike Pence is expected to conduct a visit on Sunday in Seoul. There are several factors why this potentially is an altering input. First of all, a top level visit will not be conducted if the administration expects that a possible military even will occur, regardless of being a limited campaign or a war. Secondly, there are rumors of a significant South Korean opposition towards a military option against North Korea, given their close proximity, Seoul has major concerns. Mike Pence's visit could be costumed to address those issues. Also, the VP visit could be canceled if a military action is eventually needed or commenced, which leads us also to another possible outcome: peace and de-tension.

There is also unconfirmed intelligence that Russia has moved anti-air defense systems in Vladivostok [source] and that an "endless" convoy of Chinese infantry armored vehicles are heading towards the DPRK border. [Source] The footage is from March and the movements have been geolocated as having place around the Chinese border with North Korea, more exactly, near the town of Dandong.

Recent footage shows a lot of Chinese military vehicles deploying toward North Korea border (prob. AirDef systems) 📹 https://t.co/YpskZPK3vN pic.twitter.com/Ve1YJNaeE9

— Already Happened (@M3t4_tr0n) April 13, 2017
Addressing the "Black Swan" in the room
The hypothesis of "hot air" is as strongly as the other ones, but it can be highly unlikely due to the current context. Evidently, the military build-up and the tense political climate could blow off and retain the status quo, yet the current political climate and the tense military build-up is nothing comparable to past situations: not even to 2013, when DPKR attacked a South Korean island. Regional allies are under a constant vital threat, as time passes Kim's ballistic capabilities will only improve whereas his nuclear cache will also enlarge. The situation is not funny anymore, DPRK is closer than never to become a real offensive threat to the US homeland. Not to say that these continuously fueled tensions are endangering one of the most emerging strategic vectors: Asia-Pacific. The strategic patience has outgrown, it's not an option anymore, widely given the imminent threat posed by DPKR's ballistic program that potentially, in two or three years could reach California. Letting an open-hostile regime develop nukes and then acquiring the means to transport them to your turf is a slow but steady suicide on watch. Recent history is not kind to US plans to pacifying North Korea, neither George Bush nor Barrack Obama were capable of solving the issue, it's also possible that Trump won't manage as well, yet his approach is uniquely different which can pull out a surprise.

The historic Chinese shift towards an anti-Kim position is also a strong input for a showdown notably given Trump's openness to unilateral action, in accordance to the widely-misunderstood strategic doctrine, labeled by the press as being isolationist, but actually potentially quite neoconservative: "America First". However, there is always a persistent uncertainty coming off these uneasy alliances, as is this case with China. It is not impossible for the Chinese to completely change their policy and return as the protectors of North Korea, outmaneuvering the US; it dependents on how things evolve behind close doors. We can only assume that there are multiple ways of negotiating between Pyongyang and Beijing, an advantage that the US does not posses. The situation is dynamic and fast-shifting, new circumstances and signals appear on a daily basses, the tone changes in regards to what's discussed behind close doors. Still, a Chinese betrayal is moderately-unlikely at this moment and would in the best case only stall, but not stop, firm actions against Pyongyang.

America First, a conclusive factor
America First has the remarkable preeminence of reflecting a contemporary and publicly assumed realistic doctrine that holds similarities to the neoclassic interpretation of raison d'etat; likewise blended with the preemptive post 9/11 engagement and with Barry Goldwater's "Peace through Strength", also applied by President Ronald Reagan.
The settlement of the North Korean issue is critically needed, whether this real and actionable opportunity does come to practice is still bounded in the hypothetical realm; negotiations and discussions are still ongoing behind closed doors while plans are outlined, weapons are armed and diplomats are on the watch, the Asia-Pacific concert headlined by Trump and Xi Jinping is still yet to debut. The ball is in Kim's court.